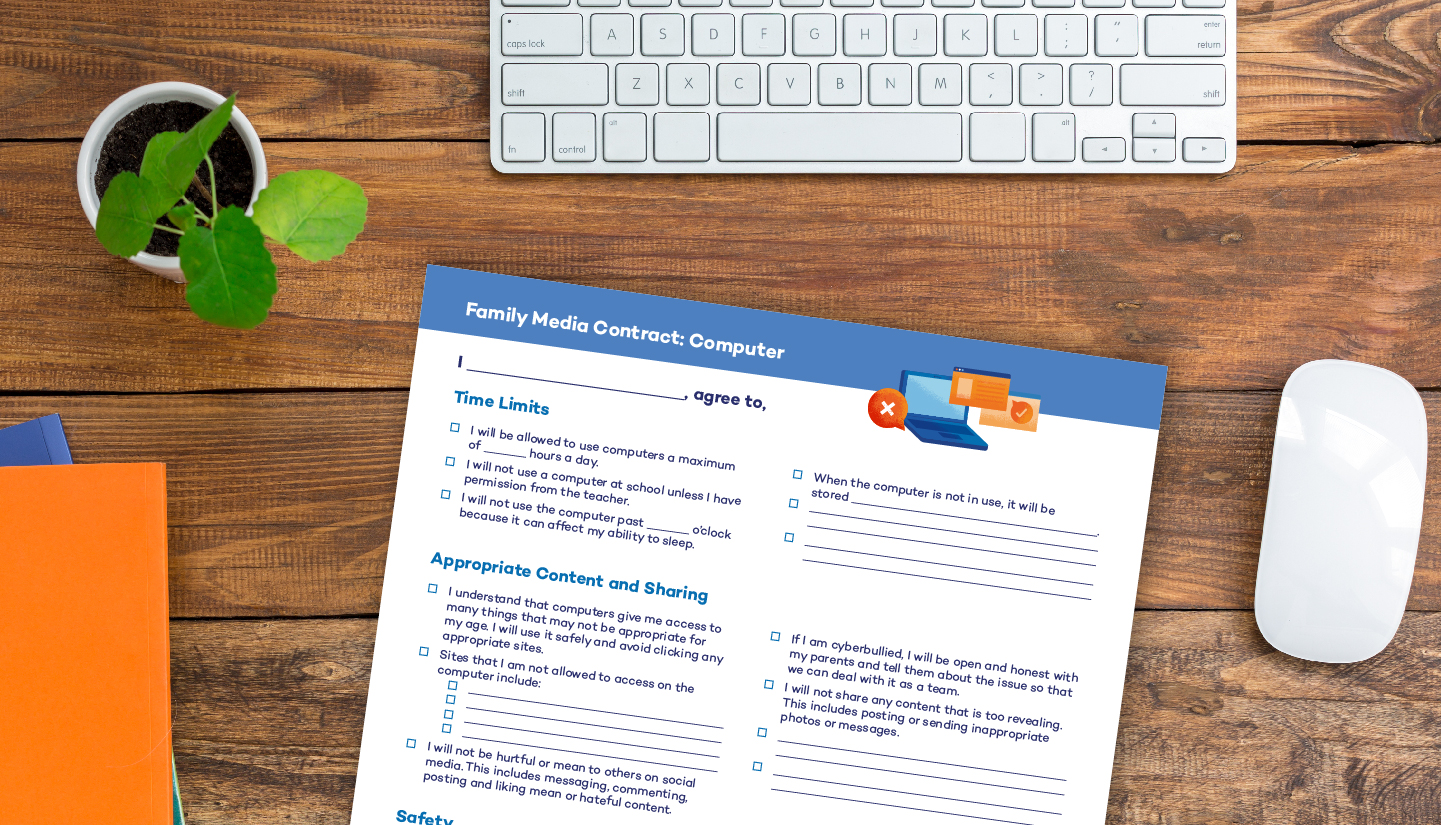 Tackling the topic of online safety and device use has been especially hard for parents since the rise in social media and device access in the past decade. Now that our world is adjusting to our new normal, there are additional screen time challenges being posed. As kids are cut off from seeing friends, going to school, socializing, extracurriculars and athletics they are turning to their devices to help them cope.
Using social media and screen time to cope is especially true for those teens who are dealing with the stress of seeing loved ones fall ill and the loss of social milestones like prom and graduation. It's important to take a step back and truly try to understand their stress and loss. Of course, parents are dealing with their own hardships but it's still our job to be there for our kids when they need us and to steer them in the right direction when it comes to safe and healthy screen time.
We can tell kids what to do until we're blue in the face but the most effective way to actually have your kids follow media boundaries is to have an open discussion about it and come to a fair agreement. After you have a private conversation with your partner and understand where their ideal boundaries lie, then it's time to talk to your kids and listen to what they have to say and how they're feeling. Some topics to cover include:
What healthy screen time looks like

What your child likes and dislikes about spending time online

How to use the internet safely, depending on their age

What cyberbullying looks like and what to do if you see it or experience it

The real consequences of online actions (sexting, cyberbullying, malware, identity theft)

The fact that online actions can be preserved forever and will never truly go away

What your child's favorite online activities are and why

What your child's favorite screen-free activities are and why

Healthy, online and screen-free ways that we can spend time on our own and as a family

What we value as a family and what we can do without
Once your family has a clear picture of what works, put it down in writing in one of these screen time printables (provided by Panda Security, online safety experts):
As the world evolves and shifts back towards normal, so should screen time usage. It'll be important to check back in with your partner and children periodically to reevaluate the situation and to see how they are feeling about the agreement. To help reinforce healthy habits, create family time and activities that are screen-free — family movie nights are great but mix it up sometimes to show how disconnecting from our devices actually help us connect.